NCWSS Award Winners
Help us in congratulating the winners from the NCWSS 2020 Distinguished Achievement Awards.
FELLOW AWARDS
Fellow is the highest honor that the Society can confer to an individual member. Only individuals who have made outstanding contributions to weed science (no more than 0.5% of the membership) receive the award each year. Fellows are considered life-time members of the NCWSS.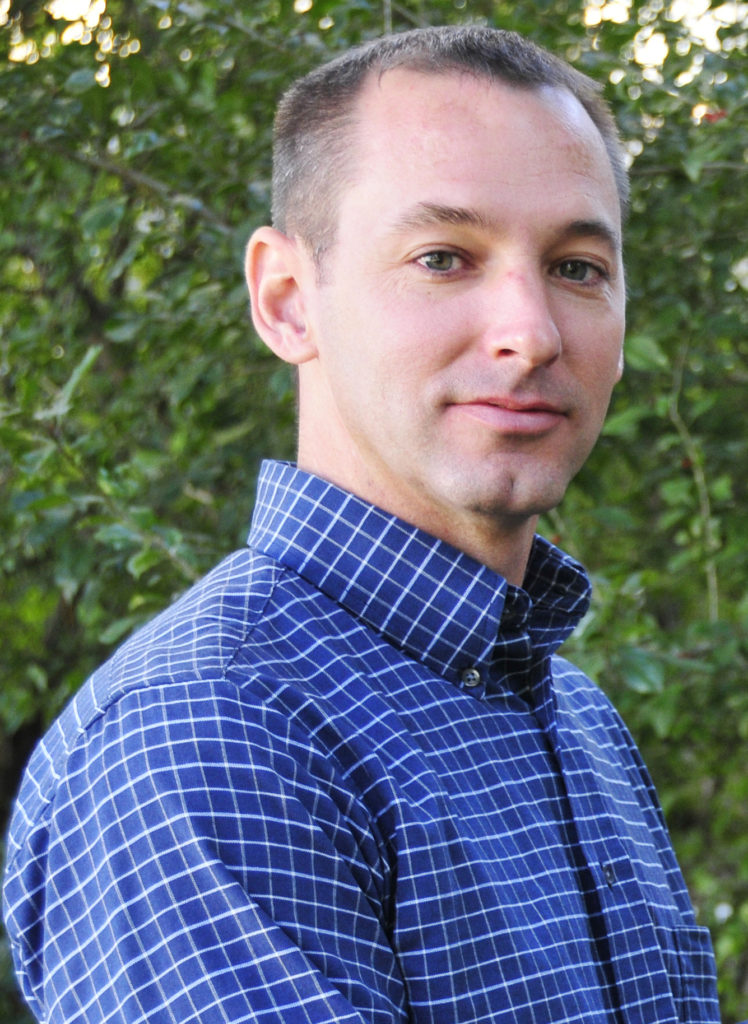 Kevin Bradley, University of Missouri
Kevin Bradley is a Professor and State Extension Weed Scientist in the Division of Plant Sciences at the University of Missouri.  Kevin is a native of Virginia and received a B. S. degree in Agriculture from Ferrum College and a Ph.D. in Weed Science from Virginia Tech.  Kevin's faculty appointment includes extension and research responsibilities in the area of applied weed management in corn, soybean, wheat, pastures, and forages.  Since his arrival a the University of Missouri in 2003, most of Kevin's research and extension efforts have been focused on the development of integrated programs for the prevention and/or management of herbicide resistance in weeds, specifically waterhemp.  He also teaches a graduate level class in herbicide mechanism of action and has served as major advisor to 21 graduate students.  Kevin's publication record includes 76 refereed journal articles, over 200 abstracts, and 22 extension manuals or guides.  Kevin is a member of the Weed Science Society of America, the North Central Weed Science Society, and the American Society of Agronomy.  He has served on numerous committees and leadership positions at the University and society levels, including the Board of Directors for both WSSA and NCWSS.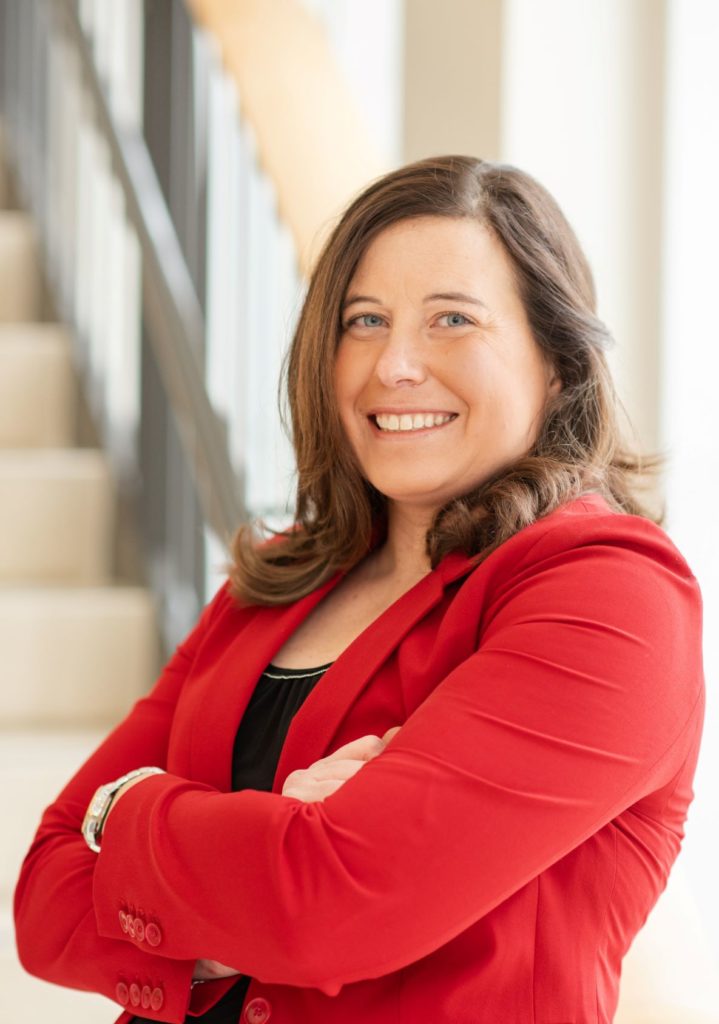 Dawn Refsell, Corteva Agriscience
Dawn Refsell was raised on a grain and livestock farm in Northwest Iowa.   Dawn received her B.S. and M.S. degrees from Iowa State University with research focused on common milkweed and waterhemp.  She then accepted a position with the University of Illinois as an Extension Specialist in Weed Science IPM in 2003.    During this time, Dawn worked with regional extension staff and the Illinois Soybean Association and on various research projects and developing weed management strategies and publications for Illinois farmers.  She enjoyed assisting at the UI Plant Clinic and being on the panel for Mid-American Gardner.
Dawn began her career with Valent as a Field Market Development Specialist in 2009.  Her responsibilities include technical support for herbicides, insecticides, fungicides, seed treatment, and PGR's as well as development of new chemistries for each of these disciplines.  Dawn also supported Valent's international effort to manage herbicide resistance by lecturing and offering advice to dealers, growers and universities personnel in Brazil and Argentina.  She has hosted weed scientist from Argentina, Brazil and Chile in the US to teach herbicide-resistant management strategies.   Although a Weed Scientist by training, Dawn currently is the Product Development Manager for Seed Protection for North America.  While employed with Valent, Dawn enrolled as a student at Kansas State University and completed her Ph.D. in Agronomy in 2013.  She continues to enjoy the interaction with University specialists and researchers, crop consultants, retailers, and Midwest growers.
Dawn has represented Valent and Sumitomo Chemical Co. on US HRAC and Global HRAC, respectively.   Within the NCWSS, she has served as Extension, Industry, Strategic Planning chair, Central Region Director, session moderator, poster judge, Weeds Contest volunteer and host. Dawn has also served on the professional development committee and is currently serving a term as member at large for WSSA.
Away from work, Dawn enjoys riding her Harley, cheering on the Cyclones, and watching baseball with her husband, Doug.  They raise bees, chickens, donkeys and cattle on a farm outside of Runnells, Iowa and continue to help with Dawn's family grain and livestock operation in NW Iowa.  She also assists with the Honor Flight Network and other veteran focused organizations.
Dawn has since begun working for Corteva Agriscience and asked that her title be updated to reflect the change.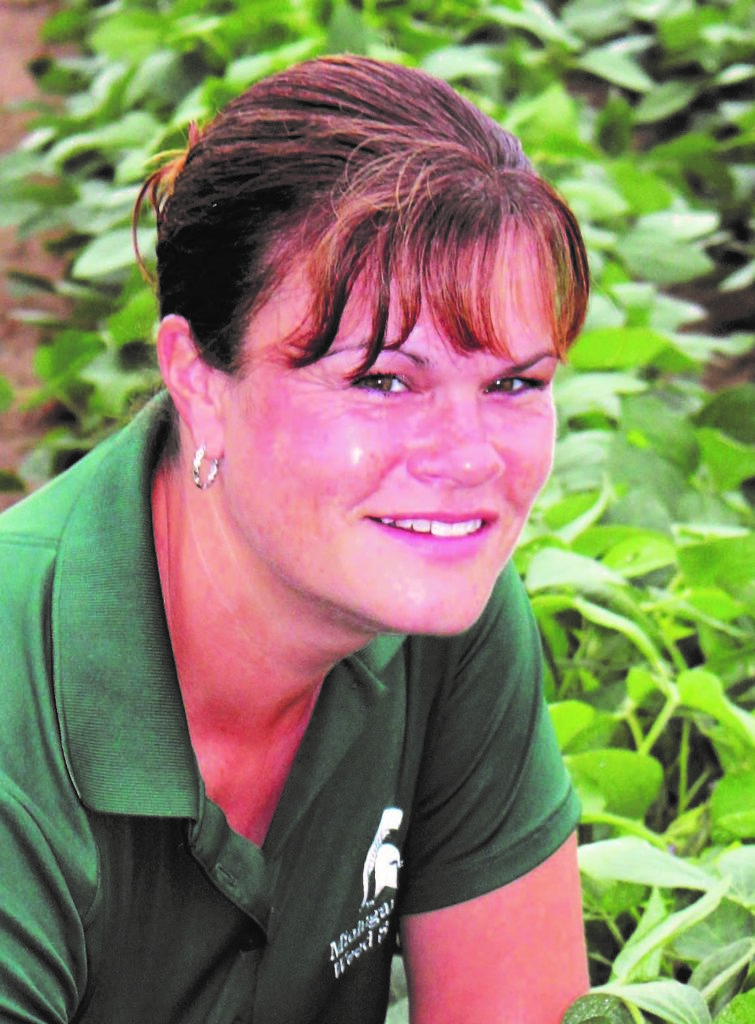 Christy Sprague, Michigan State University
Christy L. Sprague is a professor and extension specialist at Michigan State University. She completed her M.S. degree at the University of Illinois and her B.S. and Ph.D. degrees at Michigan State University. In 1999, she began her professional career at the University of Illinois. In 2003, Christy accepted her current position at MSU with extension and research weed management responsibilities. During her career, Christy has demonstrated exceptional qualifications based on 1) the high quality and productive research programs that she designed to address applied weed management issues of Midwest agricultural systems, 2) the significant contributions that she has made in creating and disseminating weed management information in her extension role, and 3) the efficient and effective leadership that she has provided to several organizations. She has developed an excellent and highly productive research program while balancing it against the time demands of extension. Christy has published 78 research articles and over 400 abstracts and proceedings. Both within her state and within the region, Christy has established herself as an excellent and highly credible source of extension information in the North Central region. She has authored several extension bulletins and the requests that she receives to speak at state, regional and national conferences may provide the greatest evidence of the respect that she has earned during her career. She has delivered over 140 presentations as an invited speaker and in total reaches ~3,500 extension clientele annually. Christy has always stepped forward and taken an active leadership role in most of the organizations in which she has contributed. Within the NCWSS she served as secretary-treasurer for six years, has also chaired several committees, and was the President of the North Central Weed Science Society in 2019. Nationally, she has served as an Associate Editor for Weed Technology for two terms, currently serves as an Associate Editor for the Journal of Sugar Beet Research, and has served on the Board of Directors for the American Society of Sugar Beet Technologists. Christy has also been an active member of several WSSA committees. Christy was the recipient of the NCWSS Young Scientist Award in 2005, the WSSA Early Career Weed Scientist Award in 2009, the NCWSS Service Award in 2013, and the WSSA Extension Award in 2018.
---
DISTINGUISHED ACHIEVEMENT AWARDS
INDUSTRY
Awards in this category are given to representatives of industry who meet the basic guidelines in the education, research, or service categories. For these individuals, it is important to include the contributions this individual has made to weed science within the industry. Examples might be: pat­ents, development of unique formulations, development of research techniques, discovery of unique uses for a product, or service to NCWSS or to agriculture in general.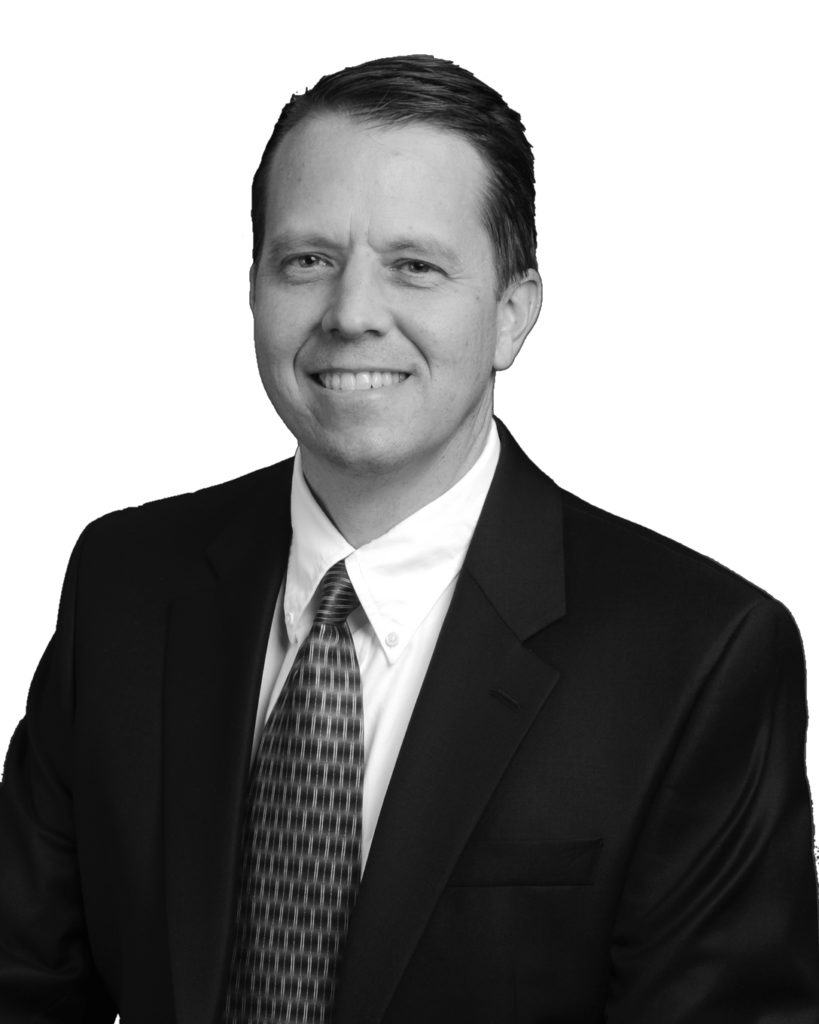 Eric Spandl, Winfield United
Dr. Eric Spandl is a Senior Manager with Winfield United a Land O'Lakes company. His 20+-year career with Land O'Lakes includes working for Cenex Land O'Lakes Agronomy Company, Agriliance, Winfield Solutions, LLC and Winfield United.  Previous roles included product and market development manager, technical marketing manager, and professional agronomist. His current responsibilities include business development and managing relationships with key partners. Eric received a B.S. degree from the University of Minnesota and a M.S. and Ph.D. from Michigan State University and completed a post-doc at the University of Minnesota. He is a member of professional societies such as the ASA, NCWSS, and WSSA, and is on the Minnesota CCA board. Eric has served on various committees for the WSSA and NCWSS including Fellows, Distinguished Achievement Awards, Strategic Planning, Electronic Communications, Future Site Selection, Finance and Steering Policy, Placement, Local Arrangements, Summer Contest subcommittee of Resident Education, and acted as a judge numerous times for the paper and poster contest. In addition, Dr. Spandl has authored and contributed to numerous professional and industry publications and has presented or co-authored many abstracts for the aforementioned societies.
YOUNG WEED SCIENTIST
This award is to be given to members who fulfill the requirements to qualify in the education, research, and service award categories and who must have received a terminal degree no more than 10 years before receiving the award at the annual meeting.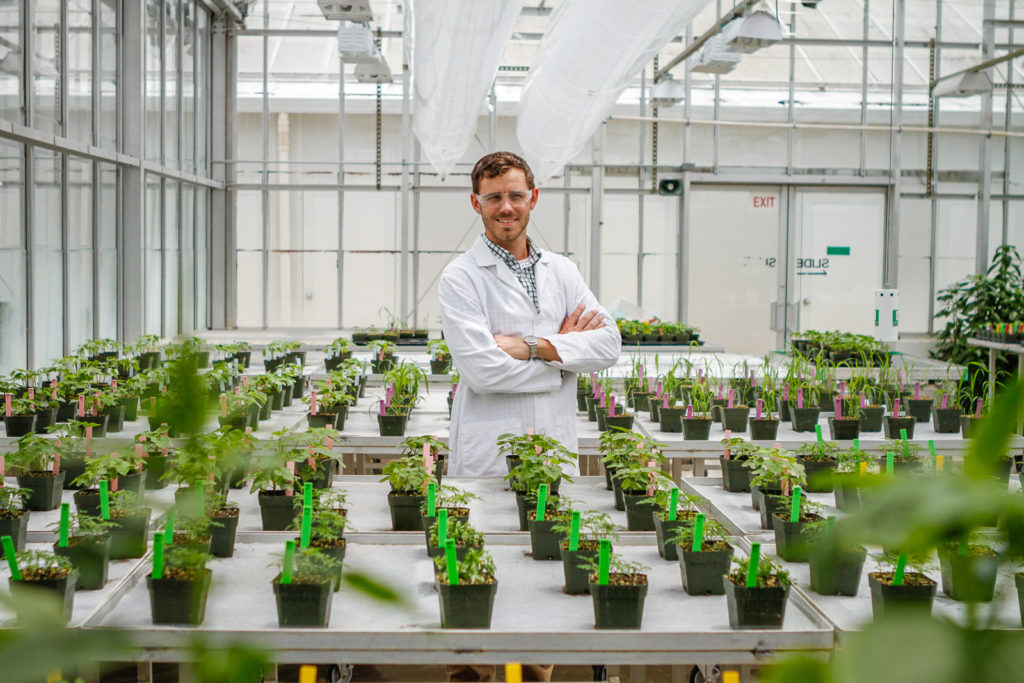 R. Joseph Wuerffel, Syngenta
Dr. Joe Wuerffel grew up in Illinois near St. Louis on a small hobby farm where they grew hay, some row crops and a passion for agriculture. He went on to pursue a B.S. in biology at Southern Illinois University – Edwardsville. While taking extra agriculture classes on the side at the local community college, Joe was introduced to Weed Science via an internship with Ron Krausz at the SIU-Carbondale Belleville Research Center. From there Joe pursued a graduate degree in Weed Science with Dr. Bryan Young at SIU-Carbondale but took a half-year internship with Syngenta working under field scientist Scott Cully for six months prior to graduate school.
One year into graduate school Joe move into an accelerated Ph.D. program and completed working on his dissertation project focused on waterhemp resistant to PPO-inhibiting herbicides, graduating in 2014. Just prior to graduation Joe was employed by Syngenta and has worked in three different roles with the company in his 5+ years of employment. Joe is currently a Global Technical Manager for weed control projects and is remotely based in Missouri, reporting into Basel, Switzerland. Joe recently became an Associate Editor for Weed Technology and has been active in the NCWSS, WSSA, and SWSS (with deference to the NCWSS of course!). Joe has previously served as Chairmen-at-Large for the NCWSS Industry Committee and presently serves as the NCWSS Proceedings Editor.
Joe is married to his wife Shay and they have an amazing 2-year-old daughter Lucy, who has a favorite past time of pulling weeds with her dad around the house. Her father could not be prouder.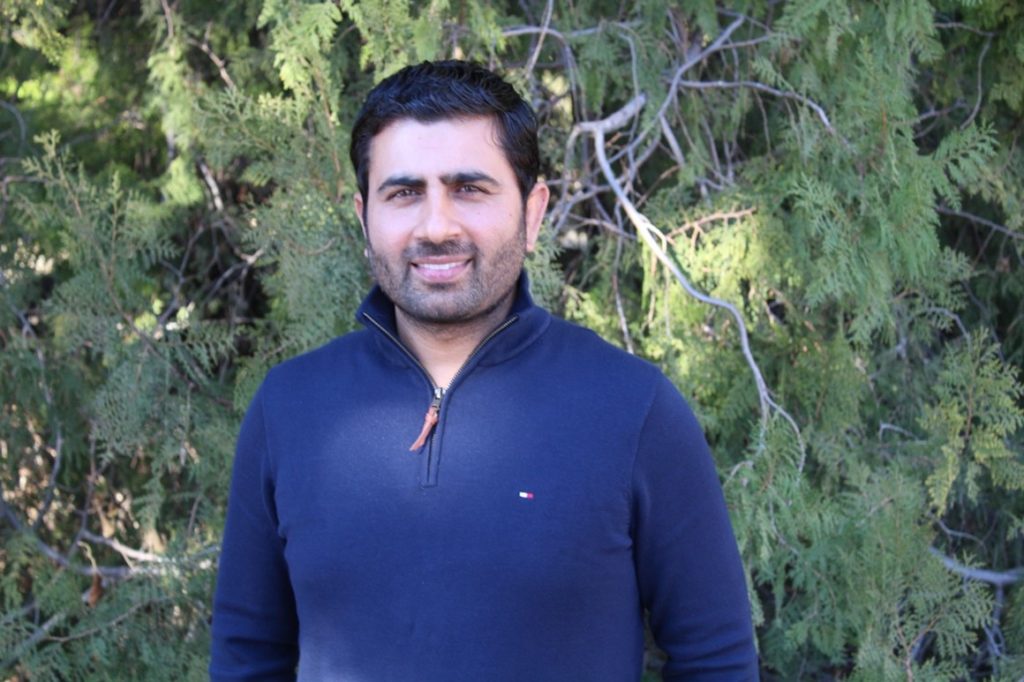 Vipan Kumar, Kansas State University
Born and raised on a small family farm in northwestern Punjab, India, Dr. Vipan Kumar is currently an Assistant Professor of Weed Science (with 100% research appointment) with Kansas State University at Agricultural Research Center in Hays, KS. He completed his Diploma in Agriculture (two-year program) from Institute of Agriculture in Gurdaspur, Punjab (India) in 2004. He graduated from Punjab Agricultural University, India in 2008 with a B.Sc. (Hons.) in Crop Science. Vipan earned his M.S. from Louisiana State University in Agronomy in 2011 and Ph.D. from Montana State University in Plant Science in 2015. He worked as a Postdoctoral Scholar for two years at Montana State University Southern Agricultural Research Center near Huntley, MT before joining K-State in 2017. Dr. Kumar has an innovative research program that evaluate and develop cost-effective, integrated weed management strategies for irrigated and dry land cropping systems of Kansas and the High Plains region. Since 2017, he has secured >$2.7 M (as PI/Co-PI) in extramural grants and contracts. He has published 44 refereed journal articles, 23 extension articles/technical reports, 114 abstracts in conference proceedings, and documented 4 new cases of herbicide-resistant weeds across the U.S. Great Plains. His extension activities at K-State since 2017 included 12 field days and field tours, 8 media talks, and 36 invited presentations at various industry, grower, and commodity group meetings region wide. Dr. Kumar has served as major Advisor/co-Advisor of 2 M.S. students; committee member of 4 other graduate students; advised one postdoctoral fellow and hosted one visiting scholar. Dr. Kumar has been serving as an Associate Editor for Agronomy journal, Weed Science and Weed Technology Journals and active reviewer for 14 different peer-reviewed scientific journals. He is an active member and serves on several committees of the Weed Science Society of America (WSSA), Northcentral Weed Science Society (NCWSS), and Western Society of Weed Science (WSWS), including the Chair of Herbicide Resistant Plants Committee (WSWS) and the Environmental Aspects of Weed Management committee (WSSA). Vipan has been honored with the Elena Sanchez Memorial Outstanding Ph.D. student award from the WSWS in 2015. He was also a recipient of 2020 outstanding weed scientist-early career (public sector) award from WSWS and outstanding reviewer award for weed science journal from WSSA.
PROFESSIONAL STAFF
This award recognizes outstanding and sustained contributions in support of weed science activities in the North Central region. Nominees will be restricted to individuals that work under the direction of uni­versity, federal, or industry scientists. These individuals may have titles such as researcher, research associate, technician, support scientist, or specialist. The nominee must have been involved in weed science research, extension, or resident education for at least five years at the time of nomination.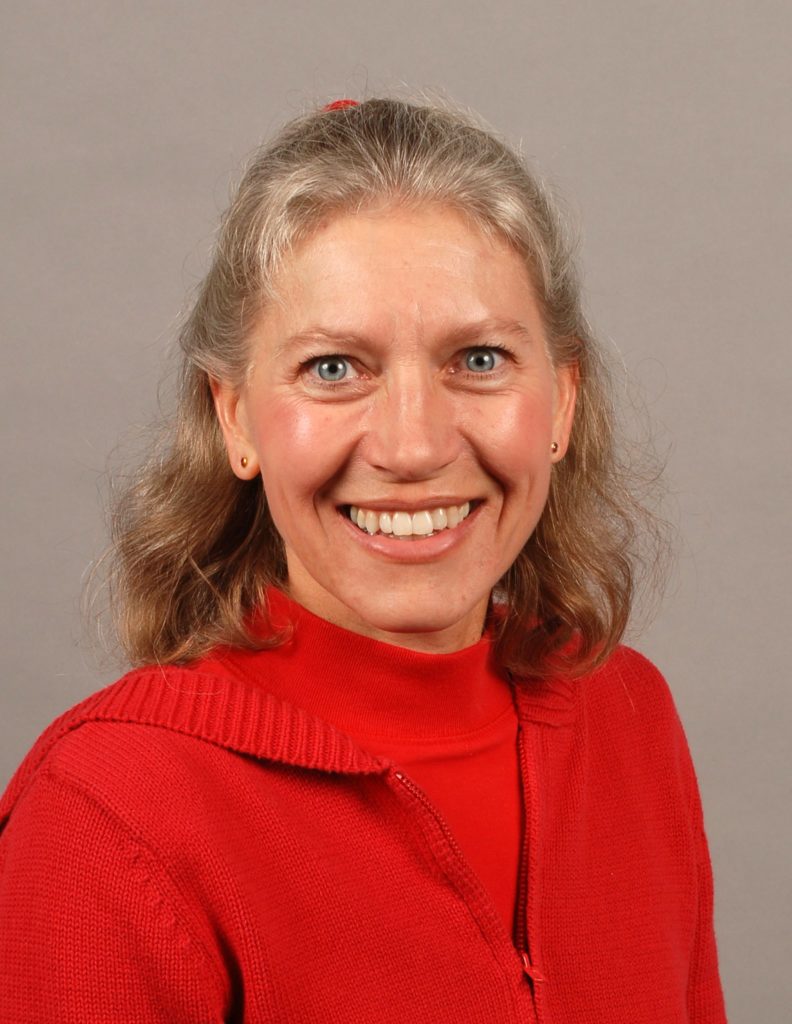 Lisa Behnken, University of Minnesota Extension
Lisa is an Extension Educator in Crops with the University of Minnesota Extension in Rochester, MN. Her work has focused on developing corn and soybean weed and pest management research and extension programming for Minnesota farmers and ag professionals.  She and her co-workers have conducted an extensive number of field trials over the years evaluating new herbicides and herbicide systems to manage giant ragweed, waterhemp and common lambsquarters.  Their work also includes educational trials such as demonstrating herbicide SOA components, the advantages of layered and PRE/POST systems, and integrating non-chemical weed control practices such as cultivation and altered planting dates.  Her extension and outreach activities include sharing results with farmers, industry personnel, and other ag professionals on an annual basis through field days, presentations, blogs, and other educational venues.  She also helped develop and implement the IPM Assessment which has been used with farmers during pesticide recertification workshops across the state for the past 16 years.  Over the years, Lisa has mentored 60 summer interns, many who received college credit for their internship and attained careers in agricultural fields.   Lisa enjoys attending NCWSS Annual meetings and regularly presents results from their trials. She has worked for the University of Minnesota Extension for over 40 years, becoming the first woman to serve as an "Ag Agent" in Minnesota. Lisa received her MS in Crop and Weed Sciences from North Dakota State University and her BS in Agronomy from the University of Minnesota. In addition to her job with UM Extension, she farms with her husband and two children, Isaac and Jenny, producing corn, soybeans and finishing Holstein steers.
RESEARCH
Awards in this category are to recognize outstanding research achievements in weed science. Selections will be based on demonstrated excellence and creativity in research accomplishments; in conducting research and applying the results to solve problems in weed science; and in applying unusual creativity to the research effort.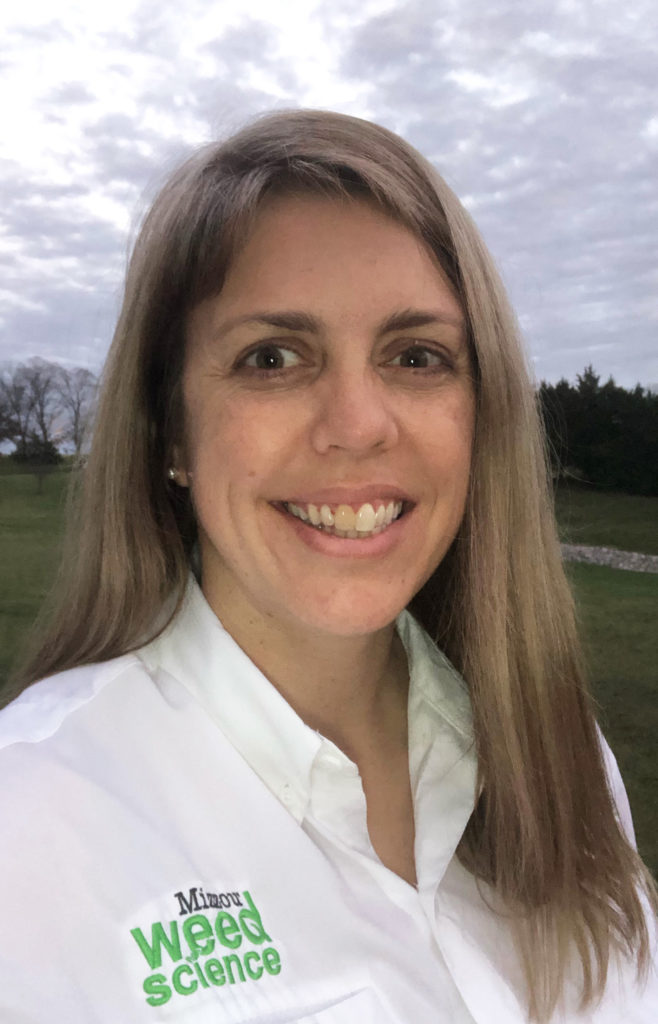 Mandy Bish, University of Missouri
Mandy Bish is an extension specialist at the University of Missouri.  She works closely with state extension weed scientist Dr. Kevin Bradley and has studied weather and environmental factors affecting pesticide movement over the last five years.  A large portion of her research has focused on characterization of surface-level temperature inversions.   Prior to joining the university, Mandy completed a postdoc with the U.S. Department of Agriculture at Fort Detrick, Maryland, where she studied soybean-pathogen interactions.  Between her postdoc and graduate school, she was awarded an American Association for the Advancement of Science (AAAS) Mass Media Fellowship and wrote daily online stories for Scientific American Magazine.  Mandy earned her Ph.D. in Cell Biology & Molecular Genetics at the University of Maryland where she studied ethylene signal transduction under Dr. Caren Chang.  She obtained her Bachelor of Science in Plant Sciences at the University of Missouri where she worked for Dr. Bill Johnson.  Mandy is a Missouri farm girl at heart. She and her husband Sam, a senior technology transfer manager at the University of Missouri, returned to her home state in 2013, where they reside with their sons, K.J. and Tate.
OUTSTANDING GRADUATE STUDENT AWARD
The North Central Weed Science Society Outstanding Graduate Student Award recognizes one outstanding graduate student who is a NCWSS student member. This award will be given to a gradu­ate student who is actively involved in the Society, as well as contributor to the field of weed science through extension, research, and teaching.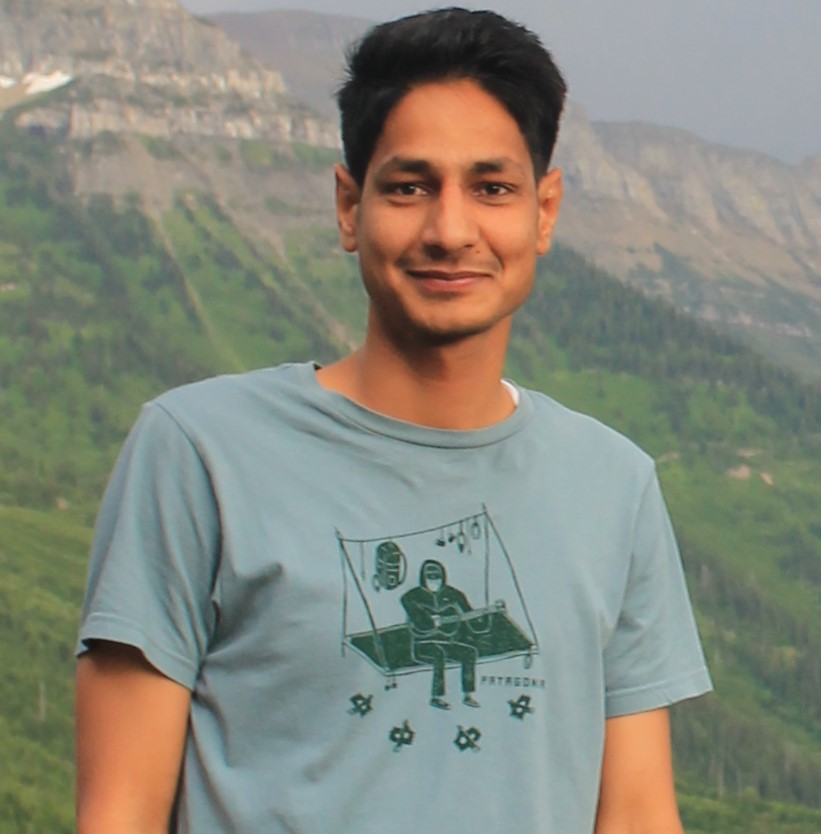 Ramawatar Yadav, Iowa State University
Ram Yadav is a PhD student in the Department of Agronomy at the Iowa State University-Ames IA, working with Dr. Prashant Jha. Ram grew up in a small family farm in the northwestern part of India and was first one to attend college degree in his family. He graduated from the Maharana Pratap University of Agriculture and Technology, Udaipur, India with BS degree in Agriculture. Ram scored 26th rank in All India Junior Research Fellowship exam conducted by the Indian Council of Agricultural Research to pursue MS degree. He completed his MS in Agronomy from the Punjab Agricultural University, Ludhiana, India. Ram started his PhD in 2016 at the Montana State University-Bozeman with Dr. Prashant Jha and transferred it to the ISU in summer 2019. Ram has taught Plant Biotechnology (BIOB 430) course while at MSU. His PhD dissertation focuses on "Biology, ecology, and multi-tactic strategies to manage Bassia scoparia and Amaranthus tuberculatus in the US row crops". Throughout his PhD degree, Ram has been actively involved in management of multi-site Weed Science trials, industry and university field days, and training of undergraduate and MS students. He has published his research in eight peer-reviewed journal articles and in process of publishing eight more articles before graduation. Ram has secured ten awards/scholarships from the ISU and the Weed Science Societies. This includes an Outstanding Graduate Student Award by the Western Society of Weed Science and a Research in Excellence Award by the Department of Agronomy at ISU. Currently, he is serving as Seminar Chair for the Agronomy Graduate Student Club at ISU. Ram loves travelling and always ready to visit new places.