STUDENT WEED CONTEST
SAVE the DATE! 2019 Collegiate Weed Contest
It is our pleasure to provide the rules for the upcoming 2019 Collegiate Weeds Contest hosted by BASF, Bayer, Corteva and Valent. We request that these rules be distributed to potential coaches and participants to prepare for the upcoming contest.
The event will be held on July 25th at our locations near Seymour, Illinois. Details regarding registration, hotels, transportation, and volunteer opportunities will be provided in March. Please contact Dawn Refsell if you have questions regarding the contest prior to that time.  Click the link below for rules and more information.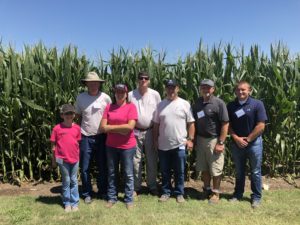 Again, on behalf of the host companies, we look forward to seeing you in Seymour this summer.
Dawn
Dawn E. Refsell
Manager, Field Development, Midwest Commercial Unit
Valent U.S.A. LLC
Mobile (816) 206-3919 Fax (925) 817-5018
2018 NCWSS Student Weed Contest
View the 2018 NCWSS Student Weed Contest Photo Gallery on our Photos Page
---
Video of 2017 Student Weed Contest
Answer Keys for the 2017 Contest
Special thanks to everyone at the Iowa State University FEEL center and to John Hinz for a great contest!