Annual Meeting
Call for Symposia – 78th Annual Meeting in Minneapolis, MN – December 11-14, 2023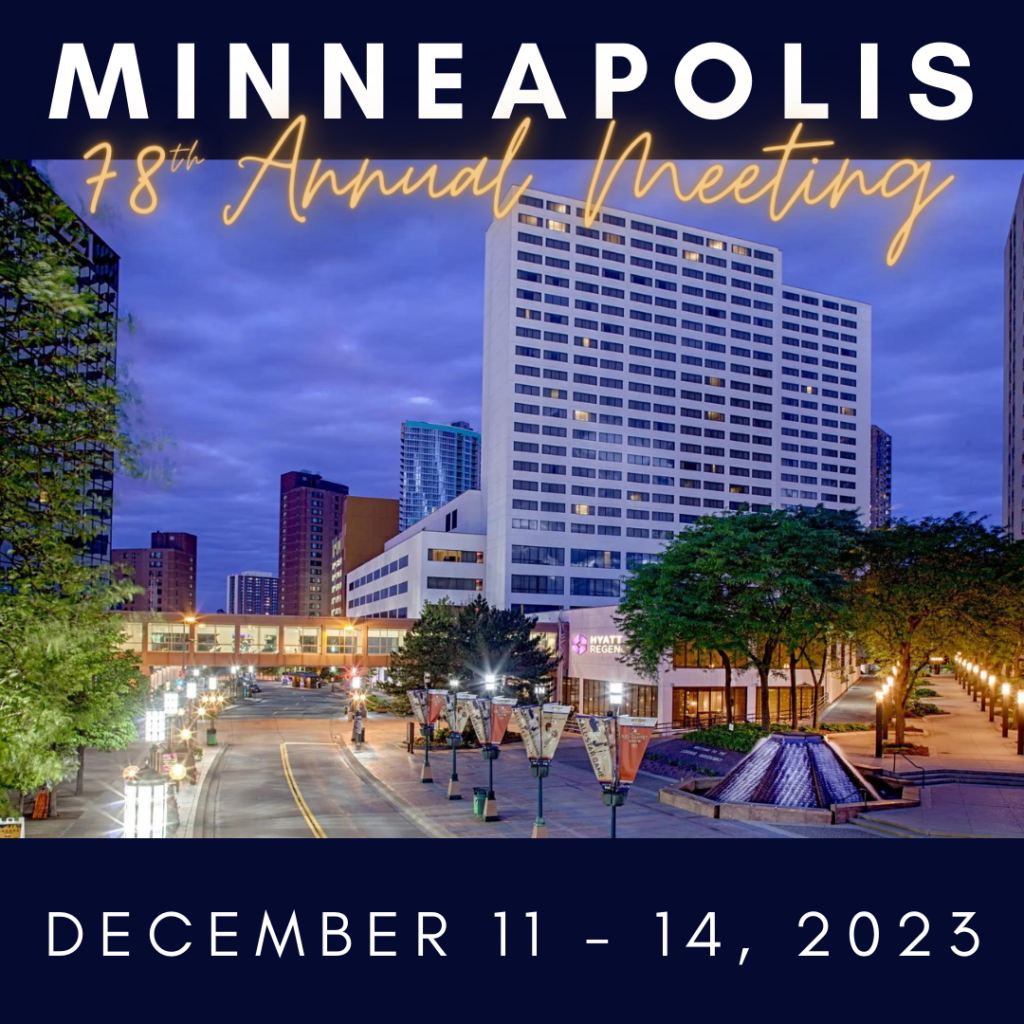 In anticipation of the 78th Annual Meeting in Minneapolis, Minnesota this December 12-14th we are seeking proposals for symposia.  
Visit https://forms.office.com/r/LpMTR7hdTW to submit a proposal.  Submissions are due by May 15, 2023.
Should you have any questions, please contact Dawn Refsell, Program Chair.
We look forward to your proposals!
RESERVATION METHOD
All reservations must be made, modified or canceled individually through Hotel's Reservation Department by calling (612) 370-1234 or 877-803-7534, or by logging on to Hyatt.com and in each case referring to Group, Event name, or Event code. Reservations may also be made directly via: https://www.hyatt.com/en-US/group-booking/MSPRM/G-NCWE 
Reservations for rooms accessible to guests with disabilities may be made in the same manner. Reservations must be made on or before November 17, 2023.
---
Thank you to everyone who attended the 77th Annual Meeting in St. Louis, MO!
Mark your calendars! Future Meetings of the Society
December 11-14, 2023, Minneapolis, MN
December 8-12, 2024, Kansas City, MO
December 15-18, 2024, Grand Rapids, MI
---
Thank you to everyone who attended the 76th Annual Meeting!
The NCWSS 76th Annual Meeting in Grand Rapids, Michigan was a success! You can find a copy of the final program, a link to the Proceedings page, and our collection of photos captured at the event.
---
Future Meetings of the Society
December 11-14, 2023, Minneapolis, MN
December 8-12, 2024, Kansas City, MO
December 15-18, 2024, Grand Rapids, MI